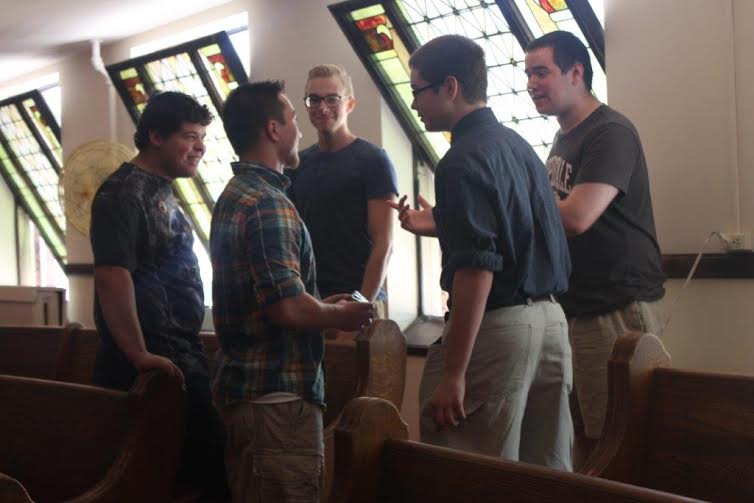 New City Crew is our discipleship enhancement program for adolescent peer assemblies. Okay, it's our Youth Group. Our goal is to do one thing and do it well: Make Disciples.  Period.
New City Crew Blueprint:
Teach Jesus (who He is, what He does, and what we do because of it)
Develop mature and healthy Christian growth in all areas of life
Cultivate community—we encourage teens to fellowship together but not in an exclusive and isolated environment
Encourage, equip, and enable parents and caregivers to fulfill their God-given roles
Serve outside of ourselves—being a blessing in our homes, church, and community
Advance the mission—disciples making disciples
Core Values:
Learn about Jesus and the Gospel and how that informs our identity
That our identity in Christ informs our actions in all areas of life (home, school, vocation, church, and social life)
To live our life as Christians the way we began it—with repentance and faith
To intentionally live as the body of Christ, doing good to one another
To serve our community through love, service, and being a blessing to others
To be an example, even to other believers (1 Timothy 4:11-12)
Currently, we have a combined youth Group (The Well) with Berean Baptist Church.  For more information http://www.bereangr.org/youth.html.
Save
Save
Save