At New City we do not want to fill up a person's schedule with various activities.  Instead, we want to see each person using his or her activities in a missional way.  For example, if a person is already involved in a softball league we do not want to replace that league with one of our own.  Instead, that person should use the opportunity to share Jesus in his or her context.
One reason we leave your schedule open is because we have needs at New City has that you may be able to help with and serve in. Look below!
At Our Building
God has blessed us with an amazing building to meet in and use to serve Him. This is an amazing blessing but with that blessing comes new responsibilities. If you are looking for a way to serve New City and are free Saturday mornings for a few hours of work we could use your help to clean the building in preparation for Sunday gatherings. Please contact our Deacon for Building and Facilities, Ryan Misenhimer for more information on this.
In Our Community
From time to time we serve our community in a specific way as a group.  This may be offering help at a community event, serving Palmer School students and/or faculty, giving away food in a food drive, or some other tangible ways.  We announce those events on Sundays and on the website.
There are a variety of regular service opportunities at New City.  Whether singing or playing an instrument, greeting, serving in the nursery, reading Scripture, praying, helping collect the offering, or sharing a faith story there are many ways to serve God.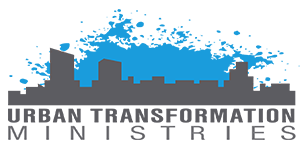 In addition, we partner with http://www.utmgr.org/.  UTM has various volunteer opportunities available, particularly with "the ROCK," a Saturday-evening basketball ministry that reaches out to 60-100 students in our neighborhood each week.  For more information, please visit UTM's site and select "Volunteer."