News & Views
New City Church & the Literacy Center of West Michigan are offering free English classes.  Classes will meet on Mondays & Tuesdays at 10-12PM and on Wednesdays & Thursdays at 12:30-2:30PM. Classes will run through July. Please call 616.730.4137 for more information.
Save the Date! Our 5th Sunday get-together with Creston, 4th Reformed, Sunshine, Berean, Gracehill, Coit Community, & East Leonard CRC, will be on July 29th at Briggs Park immediately following the service. There will be swimming available. You may bring your own meal or buy food on site. Come and meet who we pray with […]
New City Basketball @Coit Park, June 24th 2-4 PM Join us for some hoops (men, women, teens) as we connect in the neighborhood. Not a baller? Just come and hang out! Questions??? Contact: Davien Fizer— 616.466.9140 Via text Michael Brooks— 616.334.0220 https://www.grandrapidsmi.gov/Directory/Places/Parks/Coit-Park
New City Calendar
12

http://newcitychurch.org/event/spencer-street-chess-club-2/

No additional details for this event.
New City Sermons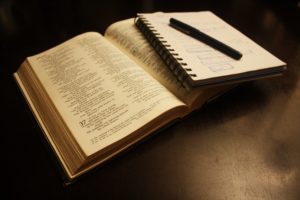 All worship is an intelligent and loving response to the revelation of God. Our worship is poor because our knowledge of God is poor; our knowledge of God is poor because our preaching is poor. But when the word of God is expounded in all its fullness, and the congregation begins to glimpse the glory of the living God, they bow down in solemn awe. It is preaching which accomplishes this. That is why preaching is unique and irreplaceable.~John Stott, The Challenge of Preaching
J-T Richards - June 17, 2018
Presence
More Messages
| | | | | | |
| --- | --- | --- | --- | --- | --- |
| Presence | J-T Richards | June 17, 2018 | | | Listen |
| Golden Calf | J-T Richards | June 10, 2018 | | | Listen |
| Sabbath | J-T Richards | June 3, 2018 | | | Listen |
| Vocation | J-T Richards | May 27, 2018 | | | Listen |
| Pentecost 2018 | J-T Richards | May 20, 2018 | | | Listen |
| Pentecost: God's Plan for Adoption | Jim Wynalda | May 13, 2018 | | | Listen |
| The Covenant | J-T Richards | May 6, 2018 | | | Listen |
| Trust and Obey | J-T Richards | April 29, 2018 | | | Listen |
| Centered | J-T Richards | April 22, 2018 | | | Listen |
| Set Apart | J-T Richards | April 8, 2018 | | | Listen |