News & Views
Come hear our Elders share where God is working at New City! Sunday, May 20th, immediately following the service. Lunch will be provided.
As the weather continues to worsen and the freezing rain begins, the Council of Elders has decided to cancel this morning's service. Perhaps by next Sunday spring will have arrived and we will join together in worship again. Stay home, stay warm, and worship our great God from your couch or kitchen table. Though we will not assemble together […]
Please join us for a Potluck lunch after the service on Sunday, March 18th. We are going to celebrate God's faithfulness in providing a path to citizenship for Diala! Bring your favorite dish (or two) to share!
New City Calendar
03

http://newcitychurch.org/event/bible_study/

No additional details for this event.

http://newcitychurch.org/event/worship/

No additional details for this event.

04

No events

05

No events

06

No events

07

No events

08

No events

09

No events
New City Sermons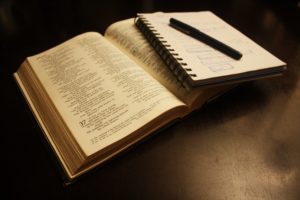 All worship is an intelligent and loving response to the revelation of God. Our worship is poor because our knowledge of God is poor; our knowledge of God is poor because our preaching is poor. But when the word of God is expounded in all its fullness, and the congregation begins to glimpse the glory of the living God, they bow down in solemn awe. It is preaching which accomplishes this. That is why preaching is unique and irreplaceable.~John Stott, The Challenge of Preaching
Jim Wynalda - May 13, 2018
Pentecost: God's Plan for Adoption
More Messages
| | | | | | |
| --- | --- | --- | --- | --- | --- |
| Pentecost: God's Plan for Adoption | Jim Wynalda | May 13, 2018 | | | Listen |
| The Covenant | J-T Richards | May 6, 2018 | | | Listen |
| Trust and Obey | J-T Richards | April 29, 2018 | | | Listen |
| Centered | J-T Richards | April 22, 2018 | | | Listen |
| Set Apart | J-T Richards | April 8, 2018 | | | Listen |
| Easter 2018 | J-T Richards | April 1, 2018 | | | Listen |
| Good Life | J-T Richards | March 25, 2018 | | | Listen |
| Let's Think: Having a renewed mind in a world that's lost it's mind | Dan Lane | March 18, 2018 | | | Listen |
| Slavery | J-T Richards | March 11, 2018 | | | Listen |
| From Fear to Near | J-T Richards | March 4, 2018 | | | Listen |